GARY MATTHEWS

JOHN LENNON Songwriting Award

GARY LIVES IN COLORADO, AND USED TO SPEND HIS DAYS AND NIGHTS ENTERTAINING IN SATAN'S WORLD OF NIGHTCLUBS AND BARS.
THEN THE LORD SPOKE TO HIM AND ALSO WITH THE ENCOURAGEMENT OF HIS FORMER PASTOR AND WIFE, BECAME BORN AGAIN. HE HAS A BRAND NEW VENUE NOW IN WHICH TO USE HIS TALENTS THAT THE LORD GAVE HIM. HE IS A RECORDING ARTIST AND A MINISTER OF MUSIC. HE WRITES ALL HIS SONGS AS THE LORD GIVES THEM TO HIM AS WELL AS THE MUSIC. HE IS A BLESSING WHEREVER HE GOES. HE HAS HELPED TO WIN COUNTLESS SOULS TO THE LORD AND IS AN INSPIRATION TO MANY.

Gary Matthews

Special announcement.. ! ! !


"MR. SAVIOR MAN"
Song Tracks are available of this album to sing in church
by simply writing to Gary at b44g@comcast.net

GARY and Granddaughter " JENNY "

DEAR FRIENDS,

THE " Mr. Savior Man" album is part of the work
that the Lord has laid out before me. The first three songs
literally put the listener there with Jesus. Written from
a disciple's perspective, as a Christian this privilege
was given to me as God's will for my life
and to me it is my manifest destiny.
And For the sake of the cross.


This album describes the highs and lows
the ups and downs of being a Christian.
Torn between heaven and hell, I chose the Messiah
Yeshua Jesus. I fell in love with the idea
that there was a Savior,
who died just for me. That there was something else
in a dying world besides the pathetic evening news.
That there was another music besides the jungle beat
of rap and heavy metal and the Black Sabbath baptism
of the children of disobedience. That there was a light
that was shining before them. So bright that the darkness
had to flee. When I saw that light I gave all I had to Christ.
And now I am on a quest standing before God
and the people. As the songwriter of the people
for the people to touch their hearts with my
gospel music ministry. My joy is knowing that
people are being ministered to with this uplifting
positive gospel sound where there is no darkness
no shadow of turning. Where the light is so bright
that there's nothing else to do but rejoice and reflect
on the greatness of our Lord Jesus Christ.

For to this end was I called.
I want to thank you for hearing this
music and reading this info and and may the Lord bless you
as he has blessed me.


Hallelujah, Praising God makes this my finest hour!
Gary's Mother
PRAISE GOD, ALL YE CHRISTIANS, FOR GARY MATTHEWS !

FOR GARY MATTHEWS SONGS....CLICK THE LINKS BELOW !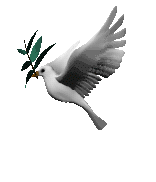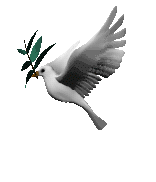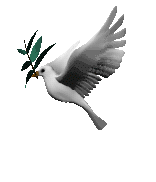 GARY MATTHEWS SONGS ON ALIGHTHOUSE WEBSITE
@@@@@@@@@@@@@@@@@@@@@@@@@@@@@@@
@@@@@@@@@@@@@@@@@@@@@@@@@@@@@@@@!
GARY MATTHEWS SINGLE SONG DOWNLOADS
MY CO-WRITER......"THE SWEETEST ONE I KNOW"
BUY a download from soundclick

Buy a cd from cdbaby

Mr. Savior man
CD Baby Price: $13.00

1. Mr. Savior man
2. It Was so
3. Every Single Way
4. Manifest Destiny
5. Gary's Symphony praise
6. Unforgiven
7. A Satisfied Mind
8. Stones Crying out
9. Nostradamus Praise

(Click a song name to hear it in lo-fi MP3)

CD Baby Price: $12.97

Dance in the spirit

1. Lord Forgive Me
2. Enchanted Prayer
3. Jubilee On the Galilee
4. Immaculate Healer
5. Margaritaville
6. Portals of Glory
7. Baghdad Bob

(Click a song name to hear it in lo-fi MP3)

CD Baby Price: $12.97

Heavenly Pageant

1. Heavenly Pageant
2. Wedding at Cana
3. Heavenly Father
4. The Victory
5. Lord You Remembered Me
6. The Family Picture
7. Lord I will believe

(Click a song name to hear it in lo-fi MP3)

CD Baby Price: $12.97

Lord You Did It Again

1. Lord You Did It Again
2. Come to Me
3. The beggar's prayer
4. The sweetest one I know
5. Oriental Praise
6. He Is Lord
7. A Monument of Love
8. Jesus Is Worthy of Praise
9. The Easter Sunday service
10. Let's Praise the Lord
11. God in My Heart
12. Sands of Time
13. The Sunday morning service
14. Teach Me More about Love
15. This Is the Day

(Click a song name to hear it in lo-fi MP3)

CD Baby Price: $12.97

Baby I'm Back from Iraq

1. Baby I'm Back From Iraq
2. Mona Lisa
3. Your Fooling Me Baby
4. I Wanna Be Loved By You Alone
5. I Feel Your Love
6. Early-morning Shadows
7. In Chicago

(Click a song name to hear it in lo-fi MP3)

CD Baby Price: $12.97

The Healer

1. The Healer
2. A Kingdom Come
3. Beulaland
4. God Is so Wonderfull
5. The Blind Man
6. Holy Spirit Here I Am
7. I Saw a Vision

(Click a song name to hear it in lo-fi MP3)

Total Page Hits